Heba's talk in November 2016 centred around 3 main themes - 19th century "musketeers" who championed research and preservation of Egyptian antiquities; the "curvy" Victorian ladies who pioneered opening collections of antiquities across Britain; and the many and myriad Victorian crowdfunders whose shillings and guineas provided the initial funding for the collection and display of ancient Egyptian artefacts in towns and cities across the UK. Complementing her historical narrative was Heba's own experience co-curating the temporary exhibition "Beyond Beauty" at Two Temple Place in London, which ran for several months during the spring of 2016.

This exhibition drew on a range of collections in museums outside of London - the main aim of Two Temple Place's Bulldog Trust being to raise awareness of collections outside of London by bringing them to London. Most of the material featured in the exhibition had lain unseen in local authority museum collections for many decades, and Heba's reflections on the value, purpose and contemporary relevance of these collections provided a unique insight into present and future issues of museum management, display and marketing in relation to historic archaeological material.

Powered by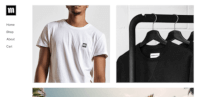 Create your own unique website with customizable templates.